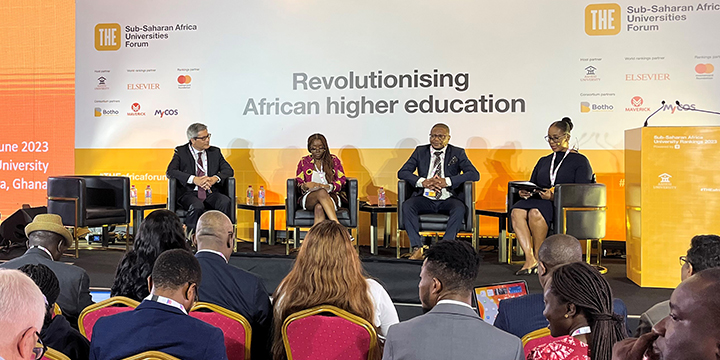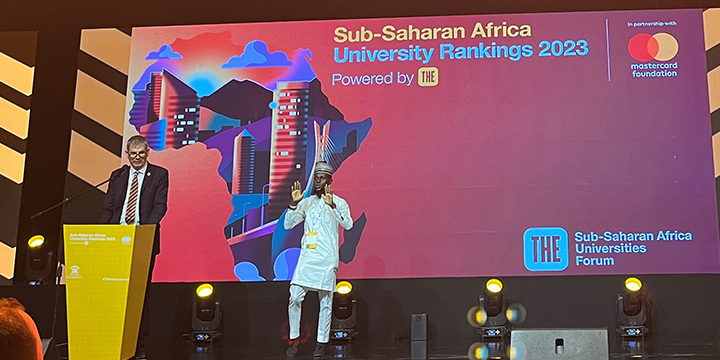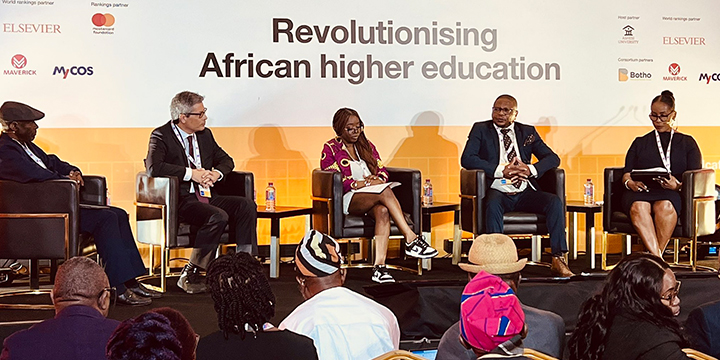 Times Higher Education Launches First Sub-Saharan Africa University Rankings
26 June 2023 – In June, Honoris Senior Director of Employability and Partnerships, Dr. Grace Nkansa, moderated an engaging panel discussion as part of the inaugural Africa Universities Forum by Times Higher Education, hosted at Ashesi University in Ghana.
The panel focused on Continental Collectivism and the role African higher education institutions play in the socioeconomic progress of the continent. Among the many priorities raised, furthering the ambition of collaboration laid out in the Agenda 2063, ensuring access to STEM education for Africa's women and girls, and providing work-ready skills for the African youth population, are all vital to building a sustainable, equitable world.
Joining Dr. Nkansa on the panel were speakers Elaine Cunningham-Walker, board member at Girl Code Africa; Makobetsa Khati, executive director of research at National Research Foundation; Dan LeClair, CEO at Global Business School Network; and Nelson Ijumba, international research and innovation programme manager at the Africa Hub, Coventry University, whom each shared their recommendations based on the diverse expertise of working in education across Africa.
The event welcomed a delegation of institution leaders, faculty, policymakers, and corporates from across Africa, and celebrated the launch of the first Sub-Saharan Africa University Rankings that assesses the impact of universities in addressing our greatest challenges, measured across three areas: teaching, research, and societal impact. Honoris United Universities member, Nile University of Nigeria was featured on the inaugural list as one of the top higher education institutions in Africa.