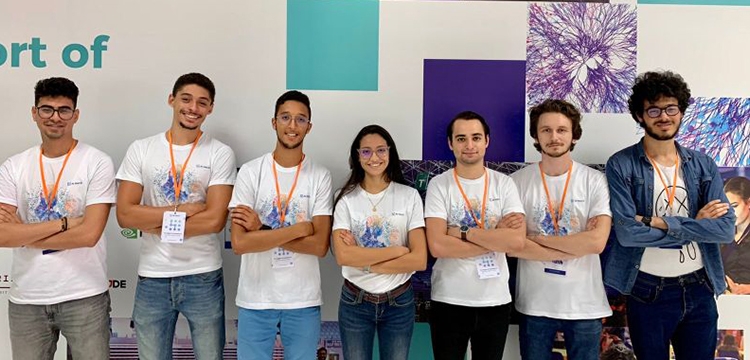 Students from ESPRIT reach first place at global innovation competition
Organised by InstaDeep Ltd, Google, and the Ministry of Industry, Energy, and Mines, this edition of AI Hack saw 800 participants from 25 countries coming together to create innovative ideas and solve real-life challenges using Artificial Intelligence. The individual Machine Learning Hackathon was dominated by ESPRIT students, who took home 5 of the 6 top positions, in addition to the 1st one in the Nvidia AI Hack.
In the Start-Up Competition, the Logibots team reached the final top 10, having survived judging rounds and pitches that saw the contestants narrowed down from 127 teams.
The stellar performance of ESPRIT this year is testament to their innovative and future-oriented learning approach, as we continue to work to develop world-class African talent with 21st-century skills.