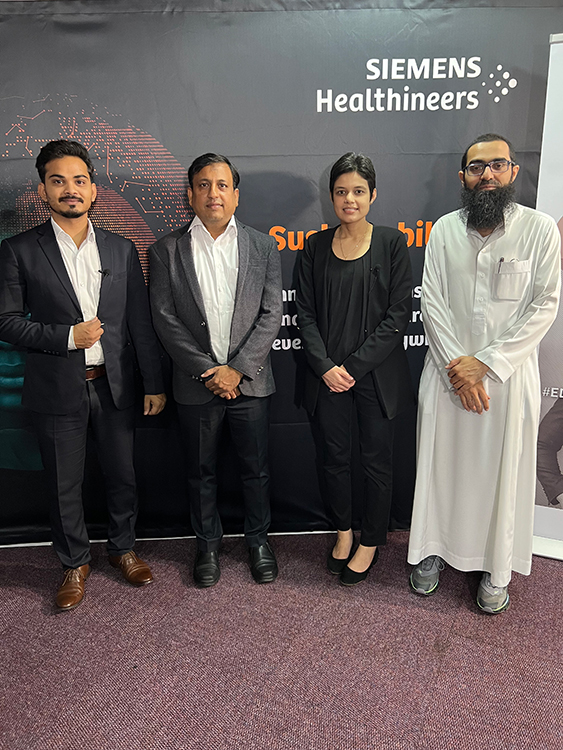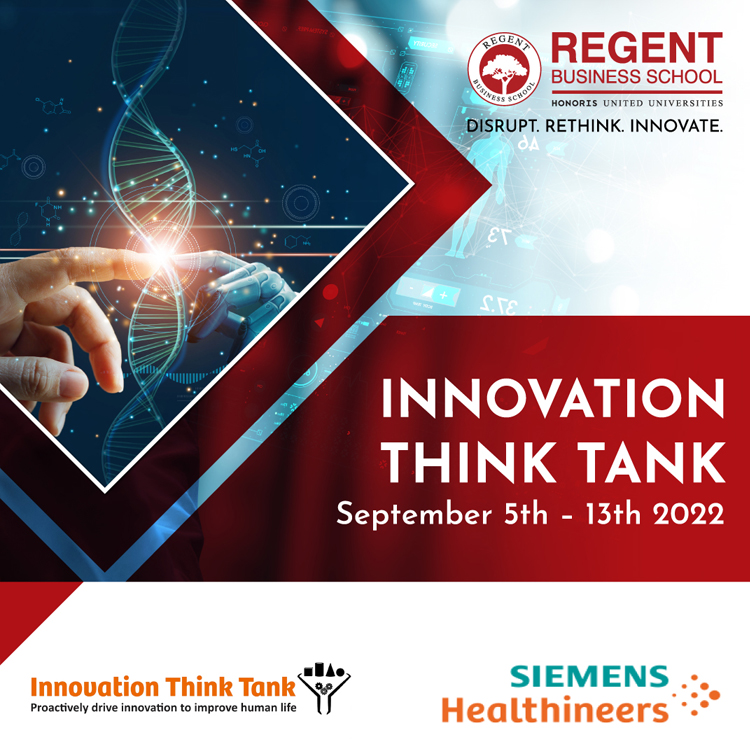 Innovation Think Tank at Regent Business School
September 5 2022 – In its drive to stimulate local researchers and innovation, Regent Business School (RBS), a leading private higher education institution in South Africa, has partnered with Siemens Healthineers to setup Regent Business School – Innovation Think Tank (RBS- ITT) under the leadership of Prof. Sultan Haider to further develop their own innovation infrastructure within their institution.

RBS ITT Program will be organized at Regent Business School in a hybrid format, engaging key healthcare stakeholders in the region and focusing on defining, investigating, and solving some of the most pressing local challenges against the emerging African market with a frugal approach to innovation.
Dr. Nivisha Parag, Head of School: Healthcare Management Studies at Regent Business School said, "We are excited and privileged to partner with Siemens Healthineers in bringing the Innovation Think Tank Certification program to Regent Business School. The institutionalisation of the ITT program is a leap forward in our endeavors to drive expertise in innovation as we address key issues in the African setting. This opportunity is welcomed as we strive for global collaborative learning".
Prof. Sultan Haider, Founder and Global Head, Innovation Think Tank, Siemens Healthineers said, "I am very honored to be a part of Innovation Think Tank at Regent Business School and to further expand our footprint in South Africa. With this partnership between Siemens Healthineers South Africa and Regent Business School, we want to use innovation to address some of the urgent issues in African healthcare ensuring affordable and high-quality "Access to Care".