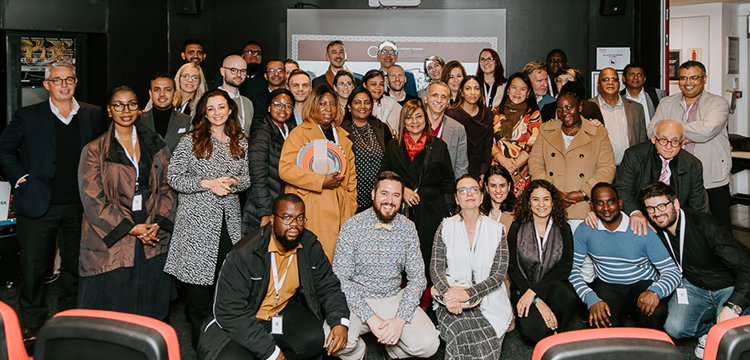 HONORIS 2023 ANNUAL ACADEMIC SUMMIT
The only constant we can depend on in education is change. That's why we leveraged our vast network to bring together faculty from all over Africa to discuss education and innovation.
The two day Honoris Academic Summit kicked off on the 24th of May in Cape Town. With the theme of Education Accelerated: leveraging collaboration and innovation for the next decade, the summit aimed to improve student outcomes and accelerate progress.
Dr. Jonathan Louw, Group CEO of Honoris United Universities shared how key initiatives such as fostering entrepreneurship amongst students, establishing 21st-century skills at each institution's core, and forming partnerships with renowned organisations have helped shape excellent outcomes for graduates.
He also acknowledged that there are challenges that need to be addressed such as disruption in higher education. Nevertheless, he encouraged collaboration between institutions, students, and faculties to continue achieving their mission of Education for Impact.
In addition to enhancing student success, such events also play a pivotal role in strengthening teachers' abilities to effectively navigate challenges and seize opportunities presented by disruptive technologies in education. This, in turn, yields significant benefits for students as they gain valuable insights and knowledge through the sharing and adoption of best practices from fellow educators.
The summit hosted critical and thought-provoking discussions by esteemed experts and fellow educators that explored the education industry's response to the rapidly changing and digitally-driven world. The four key themes or pillars of the event were:
Digital content and online learning
Tech-enabled solutions
Workforce solutions
Network collaboration
This year's Honoris Academic Summit served as a dynamic platform for faculty to engage in discussions and collaboration, addressing the evolving landscape of education. By fostering entrepreneurship, incorporating 21st-century skills, and forging partnerships, Honoris United Universities remains committed to achieving impactful education outcomes.
The summit's focus on digital content, tech-enabled solutions, workforce development, and network collaboration reinforced the importance of embracing innovation and collaboration to meet the demands of a rapidly changing world.
On digital content, we had inspiring keynote presentations and discussions on the importance of humanising online education, building digital education capabilities, as well as addressing the challenge of digital adoption to increase participation rate and enhance student outcomes.
On the topic of tech-enabled solutions, we explored how AI and gamification can enhance student engagement, revolutionise how assessments are conducted, and how AI and gamification can be applied to personalised learning and accessible education.
Speaking about workforce development, our faculty shared how they are preparing entrepreneurs for the future world of work, and how they're leveraging the ecosystem of strategic partners and employers to best prepare students for the workplace.
As for network collaboration, we explored implementing faculty exchange programs to enrich the student and Faculty journey and stay up to date with international standards and development in 21st-century teaching, as well as fostering a culture of collaboration to facilitate research and networking.
We look forward to future summits where educators can gain valuable insights to enhance student success and effectively navigate the transformative power of technology in education.
We would also like to express our sincere appreciation to the attendees, organisers, sponsors, and dedicated team members who worked tirelessly to make this event possible, creating a platform for meaningful dialogue, collaboration, and innovation in education. Together, we are shaping the future of learning and paving the way for a brighter tomorrow.