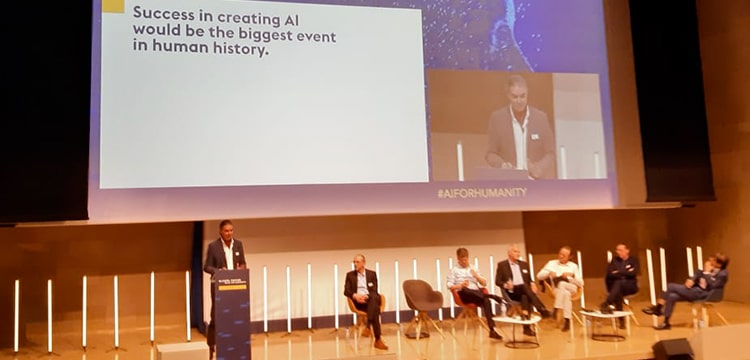 Global Forum on AI for Humanity
Paris – October 28th, 2019
Prof. Khaled Ghedira, Executive Director of the Honoris AI Applications Lab in Tunis, was invited to participate at the Global Forum on AI for Humanity (GFAIH) from October 28th – 30th, which took place in Paris, France.
The Global Forum serves as the formal launch pad for the "Global Partnership on Artificial Intelligence" (GPAI).
"AI technology is the key driver of future innovation, growth, and competitiveness. It's also the key to solving humanity's grand problems like climate change, inequality, health, food security, and disease. However, AI has to be accountable, transparent, ethical, responsible, trustworthy, prepared for labour transition and robust against data bias and harm." – Prof. Khaled Ghedira.
Honoris is proud of Prof. Khaled Ghedira's participation as the only representative of Africa personally invited by the organizing committee. Let us continue to represent Honoris United Universities in the critical discourse around education!
#HonorisUni #EducationForImpact #AI #21stcenturyskills