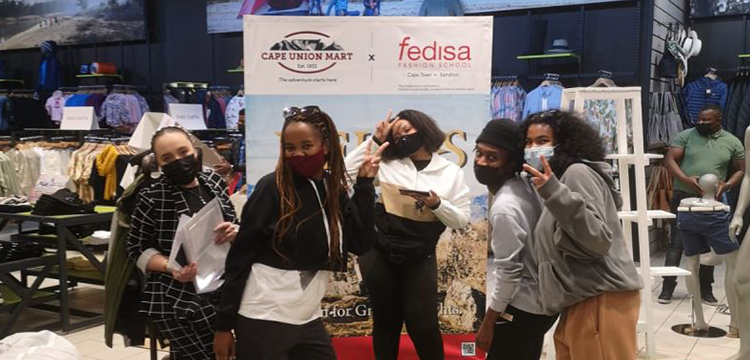 FEDISA Fashion School partners with industry to increase Work-Integrated Learning (WIL)
August 5 2022 – To celebrate their 5th year of collaboration on K-Way sub-brands, FEDISA Fashion School South Africa hosted a Fashion Flash runway event and exhibition to showcase 2nd Year Fashion and Retail students' work.

The students produced concept store models that were exhibited on campus, as well as an impressive array of ath-leisure fashion garments that were modelled in front of an enthusiastic crowd in the Atrium Gallery at the FEDISA building in Sandton, and on the fountain rooftop of the FEDISA Cape Town campus. The FEDISA xK-Way collaboration and showcase continues to set FEDISA fashion students up for excellent employability and entrepreneurship, in line with the institution's focus on Work-Integrated Learning.
WIL is a successful tool to ensure that the theoretical and academic side of an institution's curricula is coupled with real-life experience and opportunity in the relevant industry. This is made possible at FEDISA thanks to their steadfast focus on nurturing industry partnerships to increase the employability of their students.