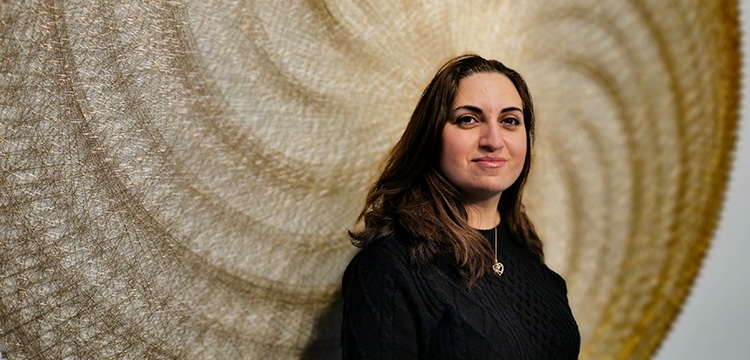 Mundiapolis responds swiftly to crisis
Casablanca, 28th April 2020
Université Mundiapolis leads the way in deploying e-learning, maintaining uninterrupted teaching through the lockdown
The Moroccan university reconfigured and vastly expanded an existing in-house educational platform to move the entire learning experience online. The platform, which is monitored in real-time, includes class schedules, videoconferencing, meetings, and progress monitoring of projects / assessments, and is being expanded so that exams and tests can be taken online. Dr Samar Mouchawrab, Vice President of Academic Affairs at Université Mundiapolis, gives insight into how the university's swift response ensured learning continued without delay.
Dr Samar Mouchawrab, Vice President of Academic Affairs at Université Mundiapolis in Casablanca, Morocco, provides insight into the educational platform that ensured the university moved smoothly to remote learning
What were your primary concerns once classes were halted?
Until the announcement on March 13, halting physical classes, almost all courses at Université Mundiapolis were in classrooms, with teaching provided face to face, as is the case throughout Morocco. Having to move to distance learning was a great challenge. Our primary concerns were that all courses should continue in the best and most satisfactory way with no delay; that our students, faculty members and staff should be protected through distance learning and working remotely from home.
Please summarise your overall strategy for the Covid-19 pandemic.
We wanted to move to distance learning from day one after classes stopped, and to ensure the quality of delivering courses online. We implemented a pedagogical continuity monitoring and assurance unit that charts in real-time all delivered courses and puts in place a continuous improvement plan. We are very pleased with the level of engagement of our faculty in this regard.
Equally important, we wanted proximity to our students, to listen to the problems and challenges they could encounter during this unexpected time. As a result, Mundiapolis set up a number of support lines, organised a series of webinars and videoconferences discussing issues such as stress and time management during confinement, and included discussions in classes related to the pandemic such as its impact on the economy. We also arranged for dedicated staff to help international students, coming mainly from sub-Saharan African countries. Our student communities have been impressive during this time.
Lastly, the agility of our staff in supporting the learning process, the new "work at home" reality, is highly commendable.
How does the educational platform you developed for use during the pandemic work?
Following their usual timetable, students can log into their spaces on the educational platform, "e-mundiapolis", and follow classes, interact with their teachers, and with other students. They can pass evaluations though the platform and present their projects.
What was it like setting up a platform of this size?
The platform already existed and used for a small number of our courses at Mundiapolis Executive Education. We resized the servers, added large number of users (students, faculty members and staff), configured it for much wider use, and set up monitoring and support.
As we had to move quickly, we first configured videoconferencing for courses online, then we started using it for meetings and monitoring of project progress, and now we're working on the online assessment part. I'm proud of what our IT team did in a very short time.
What were the challenges in setting the platform up?
Time – we wanted our students not to feel a gap. We worked hard to start distance learning from day one after stopping physical classes. This meant a lot of work from our IT, support and administrative teams.
Another challenge was faculty members transforming their delivery methods to distance learning. For that, we provided a specific hotline to assist them and we shared best practices via internal webinars.
What support did you put in place to assist students and faculty with adopting the digital tool?
We set up hotlines and a helpdesk for assisting students and faculty members, and also designated and trained a main contact in each school. We further created and shared simple tutorials and hands-on coaching videos.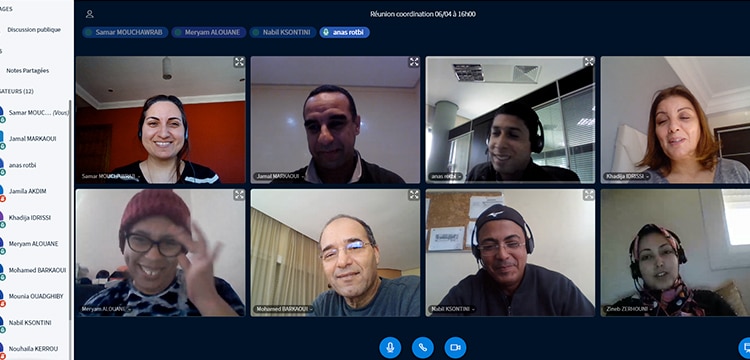 Was it the first time your students had taken part in digital courses?
For most of them, yes.
How have students responded to the platform?
We were delighted that our students responded very positively. They participated in big numbers and were eager to solve whatever problem they encountered to participate in the classes online.
Have students taken distance learning on board smoothly, or have some of them struggled?
Globally it was smooth. By following a link they were able to participate in classes using their personal computers, tablets or smartphones.
How have staff managed to adapt to these new circumstances?
Staff commitment was key to the move to distance learning. They have shown agility and they have adapted to working remotely in a very short period of time.
Are there some aspects of education that can't be managed via distance learning, and how can these be addressed in the short and long term?
Internships at companies, hospitals and clinics, as well as lab work, are difficult to manage via distance learning. Most of the lab work has been replaced by simulated workshops. As for internships, some of them have been transformed into working remotely. But those that require being on site have been replaced with case studies and research work. For the long term, we're developing partnerships with companies to host internships working remotely.