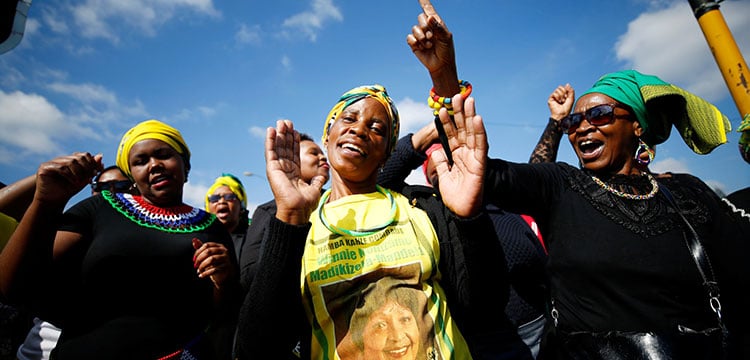 Higher Education and the Labour Market Skills Mismatch
Women in STEM by Houbeb Ajmi Ramdi, CEO of Honoris United Universities, Tunisia
History shows us, that there is a direct correlation between women in education and higher economic growth with increased educational attainment accounting for around half of all economic growth in OECD countries over the past 50 years.

A key plank of the United Nation's Millennium Development Goals (MDG) was to eliminate global gender disparity across all levels of education by 2015. This target was met and the knock-on socio-economic effects are plain to see. A United Nations report on the outcome of MDG shows that women now make up 41 percent of paid workers outside of agriculture – up from 35 percent in 1990. The report also shows that the number of women in Parliaments has nearly doubled over the past 20 years. The MDG successor strategy, the 2030 Agenda for Sustainable Development, is now building upon these achievements with a far more precise, targeted approach. It provides for stand-alone country-specific goals on gender equality and the empowerment of women across society.
With a more nuanced strategy, stakeholders can gain a keener grip on local progress within a global context. If we drill down, we know that despite incredible gains across the continent, many countries in sub-Saharan Africa still have a mountain to climb when it comes to gender parity in education and employment. Many countries have made commitments towards gender equality through female empowerment strategies, in recognition not only of the societal importance of equal opportunities but to boost economic growth. Yet, women are still under-represented at every step of the corporate ladder, including non-management and middle and senior management roles. Only five percent of women in Africa make it to CEO level.
History shows us, that there is a direct correlation between women in education and higher economic growth with increased educational attainment accounting for around half of all economic growth in OECD countries over the past 50 years. Higher education in these countries has empowered millions of women, creating new economic options and the power to be independent thinkers with the ability to become agents of change – a powerful, positive force in society. This can – must – be replicated right across Africa.
A strategy for widening access to higher education for women should be nuanced, reflecting the social, cultural and practical challenges that they face. This means creating solutions in remote locations many miles from a higher education facility. Providing high quality, accredited, accessible and affordable distance learning opportunities is a major focus for Honoris United Universities (HUU), which is the region's first private pan-African higher education network. MANCOSA and the REGENT Business School are South Africa's leading private distance learning institutions and part of the HUU network. These campuses offer a blend of on-campus, learning centres and distance learning courses.
One of the major needs across the continent is graduates from STEM programmes. At HUU, more women than ever before are joining STEM courses. In Tunisia, 62 percent of STEM students are female (much higher than the national average), whilst in Morocco, women make up 33 percent of engineering students. Regionally, the total female/male ratio at HUU is 53 /47 percent. STEM subjects are a powerful driver of economic growth because they very often equip students for life in an enterprise in important growth areas such as ICT, science and agriculture.
As part of its drive to support women in enterprise, HUU has partnered with Women in Africa Philanthropy (WIA) this year to support 54 young women entrepreneurs from its 2018 Entrepreneurs Club (WIA Project 54). Both entities share the same conviction: entrepreneurship and women's leadership are major axes to transform the African continent. As part of the initiative, HUU is offering each WIA Project 54 entrepreneur the opportunity to benefit from free training for one year, with each course adapted to the specific needs of the individual to accelerate her project.
During the WIA Entrepreneurs Club – Boot Camp 2018, which held at the EMSI Marrakech campus in September, they benefitted from mentoring sessions on pitching, business plan development, how to raise funds and business communications, amongst other critical capabilities. These sessions took place across a variety of venues and channels, including one of eight HUU institutions and learning centers across the continent or online. Additionally, a number of HUU students with their own start-up projects from Morocco and Tunisia were selected to participate in the sessions, enabling them to benefit from mentoring and interaction with the entrepreneurs.
Looking across the region, it's clear that more and more women from a vast range of backgrounds and geographies are coming to the fore as successful entrepreneurs. Institutional support is increasingly widespread and in education, women are able to take advantage of programs including MANCOSA's Women in Leadership program and the Morocco-based EMSI Women in Engineering Sciences (WiES) – an association dedicated to the promotion of women engineers, doctors and scientists.
All of these programmes, and many more are empowering women to forge better lives for themselves and their communities. Moreover, they empower women to achieve their fullest potential, whilst also contributing to the region's economic growth and the development of a culturally more diverse and fairer society.