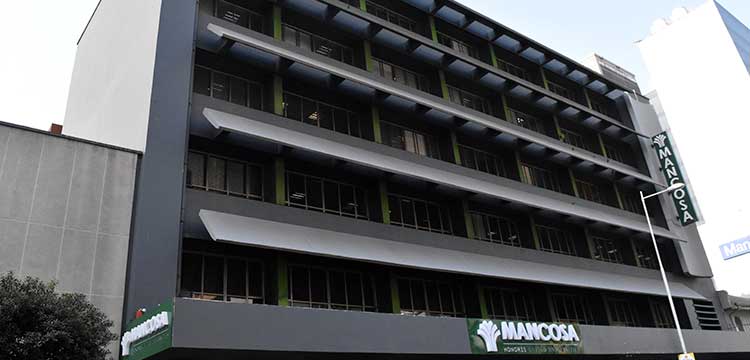 Education is transformative, that's Education for Impact
MANCOSA students say their studies changed the way they think about work and the world
Student Experience by Honoris Staff Writer
We speak to three students who have studied at South Africa's outstanding management college, MANCOSA, in Durban. Franz Ernst Gertze, CEO at the Namibia Qualifications Authority and a thought leader in education, explains how his MBA broadened his world view and reinforced his focus on making a difference in people's lives. Financial Accountant Jerusha Naidoo says her MBA elevated her thinking and boosted her confidence while Steven Nemasango tells his moving tale of a long-awaited dream come true when he studied his BCom.

MAKING A DIFFERENCE IN QUALITY THROUGH A MULTI-DISCIPLINARY MBA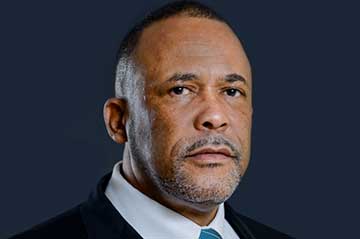 Franz Ernst Gertze
CEO at Namibia Qualifications Authority
MANCOSA MBA Alumnus
I was born in Namibia, in the countryside, 60km from Windhoek, our capital. I grew up during the Apartheid years and, driven by political motivations, wanted to study law so I could do something about the oppression.
I won a scholarship to become a teacher, however, so went into education instead. While teaching I realised that quality made a huge difference, so I pursued quality assurance.
At the Qualifications Authority of Namibia, it became clear that a solid, long-term strategy for the institution was imperative, so I enrolled for an MBA at MANCOSA. My studies there laid a sound foundation to make the Authority a better place, and myself a better employee and leader.
As the MBA was purposefully multi-disciplinary, it allowed me to see my work within a bigger picture. My worldview also changed to become more broad and multifaceted.
The MBA also taught me that we must make a difference in the organisation or business we work in. It's the three "p"s: planet, people and profit. To be able to make a profit, you as a person must be able to overcome yourself. The MBA opened the door and gave me the perspective that growing people first in a business is the most important. Whatever your background or circumstances, the rules are the same.
I want to thank MANCOSA for making such a difference to my approach to work and life. The studies are challenging, but the support they put in place is outstanding. Now I believe that each day, with every step, we should try to make a difference in people's lives.
SUCCESS THROUGH THE FLEXIBILITY OF DISTANCE LEARNING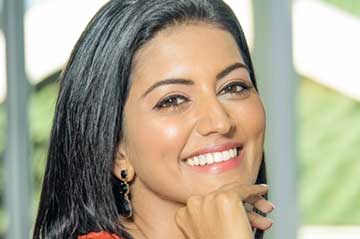 Jerusha Naidoo
Financial Accountant
MANCOSA MBA Alumna
I was born in Durban, South Africa, and schooled at St Mary's DSG. I always wanted to study accounting: it came easily to me throughout school and I was not interested in the sciences at all.
After doing my articles and studying a BCom simultaneously, I started a corporate job at an environmental services company. After being promoted to manager, I fell pregnant with my first daughter and wanted a more flexible role, so resumed the financial accountant position.
I studied the MBA because, while I was happy in my work role and didn't want a change in career, my daughters were growing and I felt the need to challenge myself again. It was difficult to juggle work, run a busy home and attend lectures on the weekends, and write exams. I had to work consistently to keep up with the volume.
However, the MBA broadened my thinking while learning marketing, strategy and other subjects gave me a wider perspective on business as a whole. I now have the confidence, through my new understanding of business, to step into new ventures.
The MBA also elevated my perspectives, allowing me to operate at a new level and hold conversations on matters that I am now unafraid to voice my opinion about. I obtained distinctions in half my subjects, which boosted my confidence and taught me that I should not doubt my capabilities.
I use my MBA experience daily. I am constantly thinking about business, innovation, entrepreneurship and how to use what I learned to help others. I have created my own brand, "Share with Jerusha Naidoo", hosting events that bring people together to share in personal and business development. I also want to start mentoring business owners. This is all because of my MBA at MANCOSA.
PERSONAL MENTORING THROUGH THE CHALLENGES OF HIGH-LEVEL EDUCATION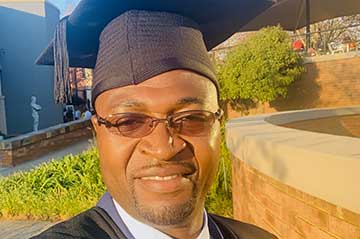 Steven Nemasango
Assistant General Manager, Dehoek Country Hotel
MANCOSA BCom Alumnus
I was born in Headlands, Rusape, in Zimbabwe towards the end of the War of Liberation. My parents divorced when I was very young, and my mother and I went to her home area in rural Marondera.
Under difficult circumstances, I was raised by my granny while my mother was fending for the family. I did well at school, reaching Cambridge Exams Ordinary Level. My mother then found work in Harare as a hairdresser, and we moved into a single rented room there. I desperately wanted to proceed to Cambridge 'A' Levels, specialising in information technology (IT), but as we couldn't afford it, I studied hospitality at a local college instead.
Staying with my mother shaped me for hospitality as I cleaned our room and cooked our meals while my mother worked long hours. But after a while, due to the extreme economic situation in Zimbabwe, I crossed the southern border and became an asylum seeker in Johannesburg, South Africa. I did all sorts of labour-intensive jobs till my prayers were answered and I started my hospitality career in 2006.
After doing well in hospitality, I could afford to educate myself, and wanted to make my late mother proud since I couldn't blame her for not being able to afford what I originally wanted to study. My passion for IT remained even though I was in hospitality. I chose to study with MANCOSA because of the flexibility in paying tuition fees and the access to, and support for, distance learning.
What I learned in my BCom helps me daily at the prestigious boutique hotel I work for in Magaliesburg. I use the knowledge in the day-to-day management of staff, business management and financial accounting, which is vital in any business operation. The programme helped me look at my profession more broadly and with an entrepreneurial spirit. I'm also now aware of the IT trends within the hospitality industry.
The most challenging part of the learning was management accounting and financial accounting, as I had never been exposed to this before. I really struggled in these modules. But MANCOSA gave me great support; one lecturer, Sooriya, became my informal mentor and made time in her busy schedule to help me. Balancing a demanding hospitality role with family and studying was also a challenge, but determination pushed me to persevere.
Receiving the letter from the graduation department alerting me that I had passed was the moment in which I felt the greatest sense of achievement. Walking down the graduation stage, and being capped and hooded, was an emotional moment for me.